Posted By RichC on January 26, 2021
All I can think about are the stock market "bubbles"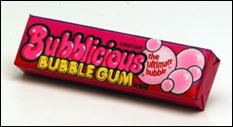 from the past. I'd love to believe the upward trend we've seen this past years is genuine and built on an appropriate foundation, but suspect as most know, it is being built on "hope" and "stimulus dollars."
Now that is not to say that certain companies are not doing well and going gangbusters due to less competition due to the pandemic, but overall, most Americans (and people around the world) are sitting tight, earning less and hoping for brighter days ahead. They aren't necessarily being productive or adding to a countries GDP, it's growth and wealth.
The good news is that it does look as if most people are ready to recover when the vaccines begin to slow the Coronavirus spread (no sign of that yet). The questionable part is just how much damage to society's fabric did COVID19 do?
Part of progress is learning to do things more efficiently, and we have for the most part. Unfortunately just as with automation, computer efficiency and most any advancement in the past … fewer workers will be needed. Some questions are, will we need expensive commercial real estate, malls and stores, office towers or all the businesses that support them and the infrastructure? Is business travel really the most efficient way to be productive? If it becomes unnecessary, what happens to all those employees and the cities they once worked in?