Posted By RichC on April 30, 2018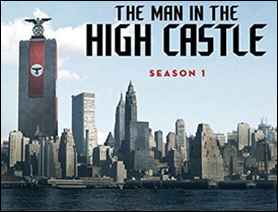 Brenda and I have a favorite TV series and are anxiously waiting for the next season, unfortunately Amazon seems to have delayed production — we waiting on season 3. So while we wait, we are re-watching both season one and season two … AGAIN; The Man in the High Castle is a terrific show and has so many details that it is well worth watching a second and third time. I've even started the Philip Dick book on my Kindle – the TV series is base on the 1962 book by the same title.
So, since we hear the theme song Edelweiss every time an episode is streamed on Amazon Prime, I thought I would include in for Music Monday.
| | |
| --- | --- |
| | Edelweiss – based on Rodgers & Hammerstein showtune – 1959 |
Speaking of Amazon Prime, they will be upping their annual membership. It will go from $99 to $119 starting on May 11, 2018. TIP: Existing members will have until June 16, 2018 to renew at $99 before the new $20 increase.