Posted By RichC on April 1, 2023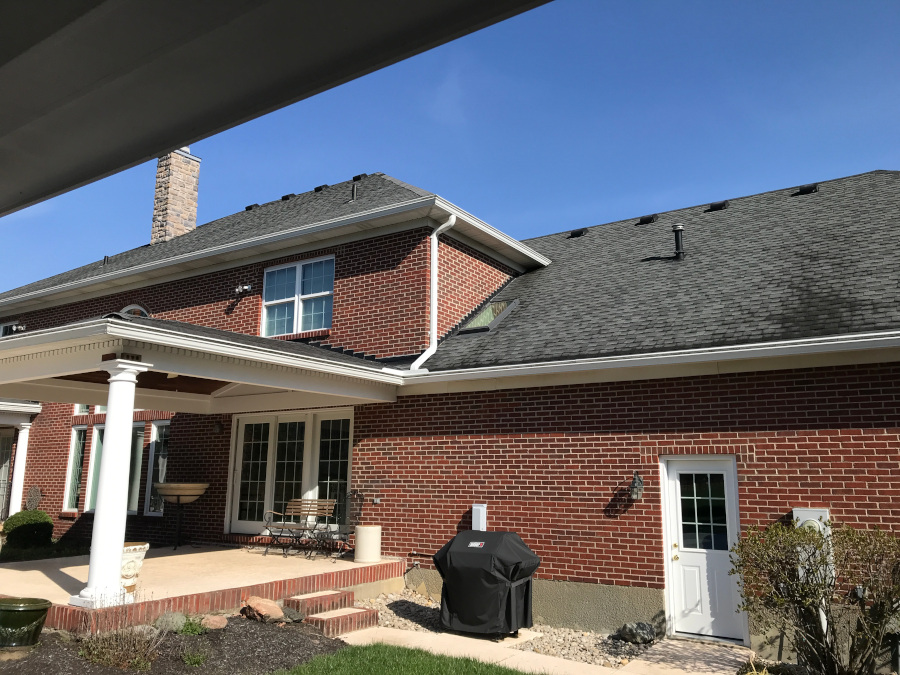 We have had several windstorms in recent days and weeks, but I didn't notice the missing ridge cap shingles until last week (not noticeable in this photo).
Shockingly it has been 8 years since we put on a new roof, but I was thankfully able to track down the company who installed it and they will be out to "at least" take a look at the entire roof (it is too steep for me to feel comfortable climb around on it anymore … but. reminded me of a Blue Heron sitting on our roof — very odd).
I do have the brand and a few spare shingles, but only two or three caps, so hopefully it will be an easy match … and there won't be any additional damage. The last thing we need is to deal with insurance or a new roof even though I wonder if the chimney repair did any damage back in 2016 … although the last time shingles were missing the news wasn't good.