Posted By RichC on December 7, 2023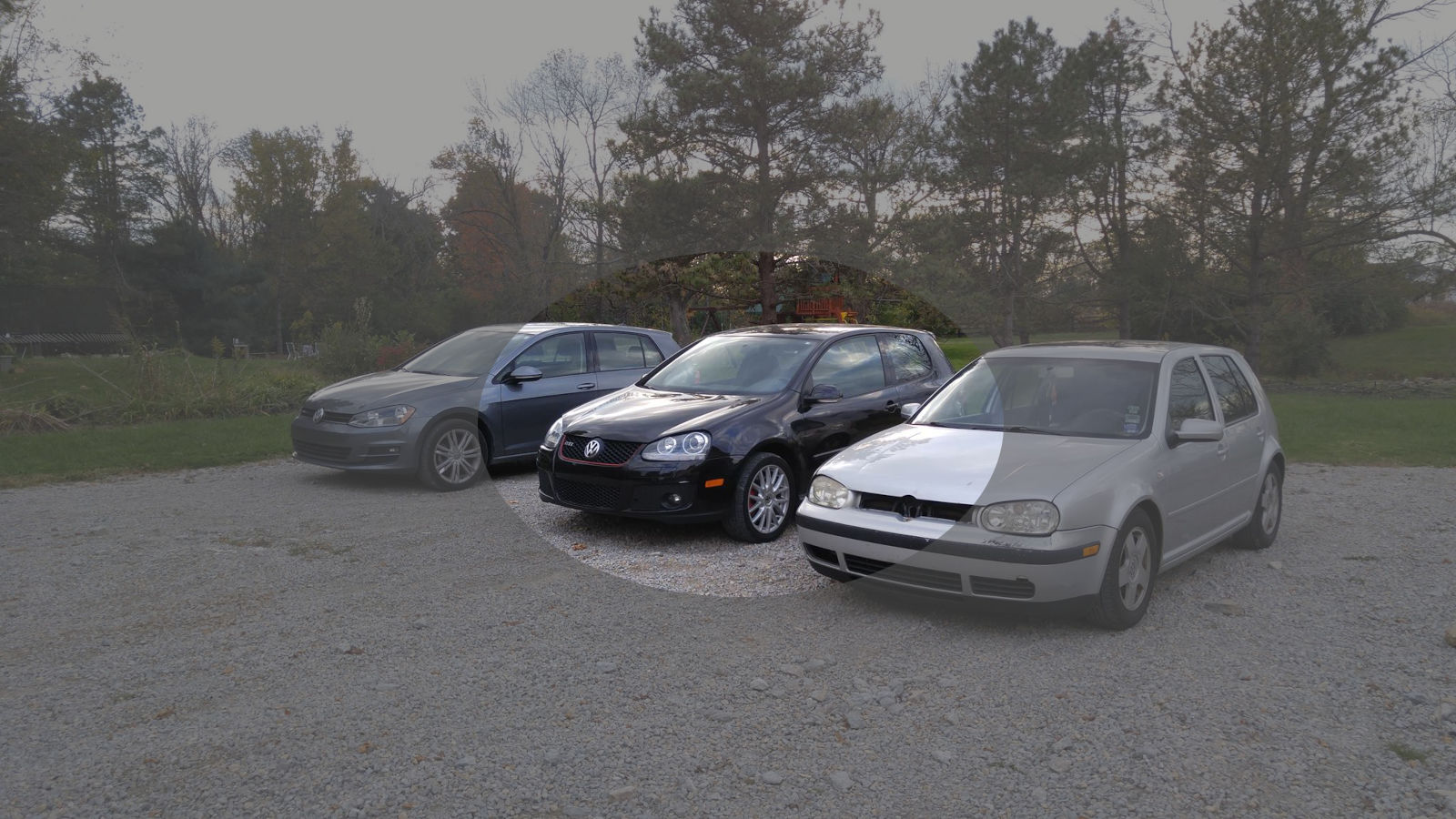 About a month ago, I stumbled across a photo that I think was used as a header for the CinciTDI website at some point after Katelyn and I sold our VW Jetta TDIs, but I had to smile noticing the Volkswagen in the header photo was once Taylor's GTI. Very good memories for sure (and what really makes me smile is that both Katelyn and Taylor drive Volkswagens today – click for 2019 photo).
After sending the photo to Taylor to get his reaction, I thought it might make for a good Throwback Thursday #TBT memory post … and am adding a leftover screen shot of our club's How-To videos in the camcorder (pre-smartphone) and early Internet video pre-YouTube days.