Posted By RichC on December 6, 2021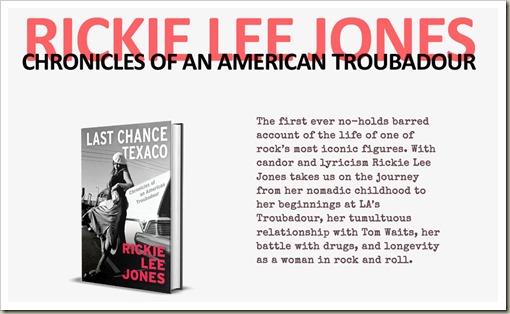 It is not that I'm rushing out to the bookstore or to Amazon to pick up the book"Last Chance Texaco," by singer/songwriter Rickie Lee Jones, but seeing marketing for the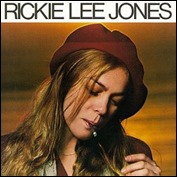 book the other day reminded me of yet another vinyl album lost to the flooded basement a few years ago.
In the late 1970s in college, I enjoy a broad spectrum of music and in particular songs that told stories, had a unique sound, interesting lyrics or were just contrarian to the everyday rock and roll that filled the dorms. Anyway, Rickie Lee Jones had a few songs that attracted me enough to actually buy the album rather than "dub to tape" … although that could have been because nobody else in my ONU dorm had it???
So for Music Monday, here's the title cut, "Chuck E's In Love" from 1979 … as well as a small, low-resolution video of her performing … which she is still doing in 2022.

| | |
| --- | --- |
| | Rickie Lee Jones – "Chuck E's in Love" | 1979 |