Posted By RichC on February 26, 2020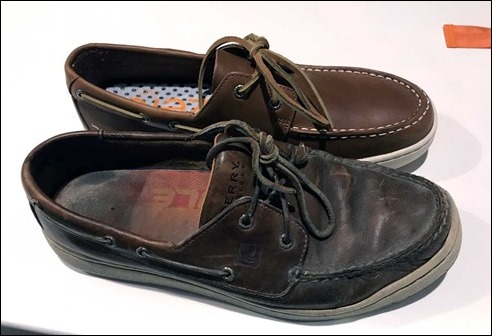 Old verse New Sperry Topsiders for 2020
Although I've needed a new pair of Sperry Topsiders for quite some time now, I was disappointed in that the shoe was not made the same as a previous version. I've had over a dozen boat shoes in my lifetime, but only the Sperry brand in recent years.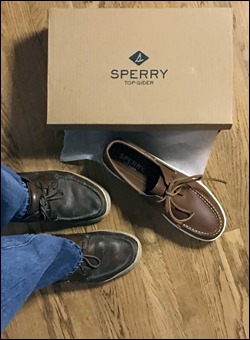 Don't get me wrong, I'm still happy with the new boat shoes, and great Valentine's Day gift from Brenda earlier this month, but sense Sperry is cheapening their product and banking on their good name? Perhaps it is just a less expensive version that markets the sole and look of their previous well constructed shoes, but "I thought" I was getting the same shoe as before (could be my mistake)?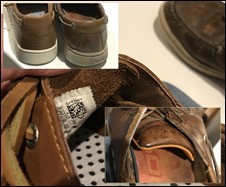 At any rate, the new shoe has more in common with my 1970s and 80s boat shoes in that there isn't the same stitching and reinforced lined areas that my prior/recent shoes have had. No doubt the leather will wear equally well … but suspect the bare foot on raw leather will be even more difficult to keep from taking on odor.
Only time will tell … for now, time to break them in!