Posted By RichC on May 20, 2018
First … Taylor and his girlfriend Megan had a great trip to Florida and enjoyed staying aboard Encore. Their weather wasn't perfect much of the time, but the clouds and rain did prevent the sunburn that we all too often end up with when vacationing in the Sunshine State for a short time.
A couple other message exchanges had me including an "itsy bitsy spider" photo for Annalyn when ordering parts for our now 10 year old Kubota ZD 326s (using my iPhone 7 plus – not bad!) … and then "she" sent a photo back to me offering up a "rock" for grandpa ("what a cutie pie," was Brenda's comment – I concur).
Finally … and update on my failure to trap chipmunks burrowing around the house; I now have a friend who has decided to make daily rounds and help out. Our "yard cat" is now patrolling the grounds – we'll see if it helps?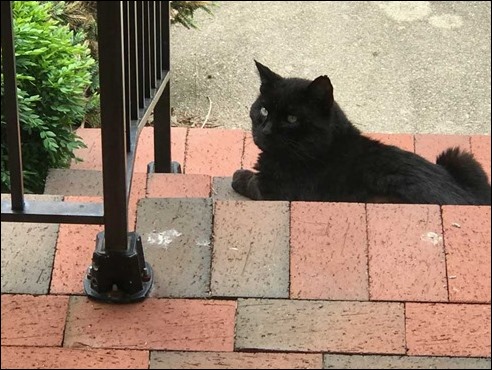 Archiving my frequently needed parts listing information for the Kubota …