Posted By RichC on July 10, 2018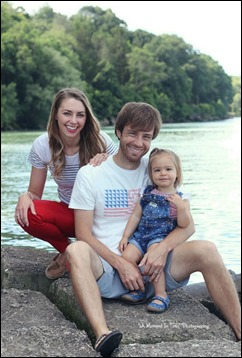 Now that Katelyn, Drew and Annalyn are in Perrysburg and not Wayzata, they are enjoying some of what Lake Erie's western basin has to offer. Katelyn's pediatrician partner has a cottage up on Put In Bay and she has entertained her med school girlfriends there a couple weekends ago and just return from a weekend with Drew and Annalyn there — also it was her office summer gathering (???). So nice … and the weather was perfect.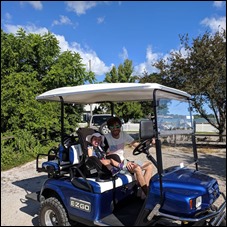 Katelyn forwarded several MMS photos from their buzzing around in a golf cart (Drew's pre-Tesla Model 3, although he claims it was gas so didn't count). They also had a very nice professional photo taken (above) which she shared on Facebook as well. Very nice!
I say déjà vu because Brenda and I had one of our first "bigger dates" on Put In Bay back when we were in college at Ohio Northern University and of course we sailed there when we were first married with Brenich out of Vermilion and Huron Ohio (pre-kids – photos above). It was a bit more party atmosphere but it is hard to ignore the in and around Perry's Monument (above).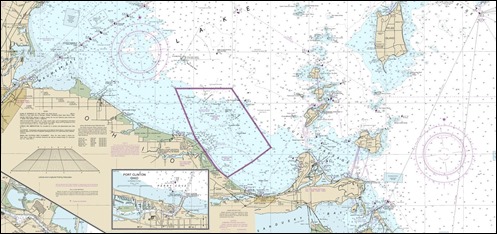 Part of NOAA Lake Erie Chart 14830 – Western Basin
We instead regularly anchored in the north cove of Kelley's Island … a place our kids will remember staying at a bed and breakfast with my side of the family for my parents 50th wedding anniversary. A great time (a couple photos from 2007 below).