Posted By RichC on September 9, 2020
It is a late day of posting a few photos and memories from babysitting on Tuesday. I drove up to Perrysburg on Labor Day and enjoyed a few hours with Katelyn,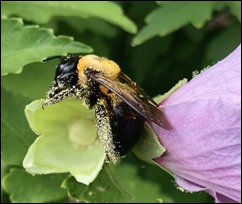 Drew, Annalyn and Ellerie together, then the next day, it was just the granddaughters and me. What a wonderful couple of girls … they made Bompa's job easy. I even figure out how to do the school pickup thing. It was pre-school, but very organized and safe (masks on … and photos below the break).
The other photos for the archive were from our weekend working in the yard, although with Taylor and Megan over for a swim, some pizza and playing a game ofLife, we enjoyed some family time too.
Brenda is still struggling with her back but still managed to work in her flower mounds and is attempting to get them back in shape. With the extra rain and "less dry" August, things were growing everywhere. Her spreading perennials almost get out of control and can grow where you don't want them.
I worked on the new trellis area where I'm hoping to train some English Ivy to grow and act as a bit of a screen … and as a reason to put a post in for the "shade sails."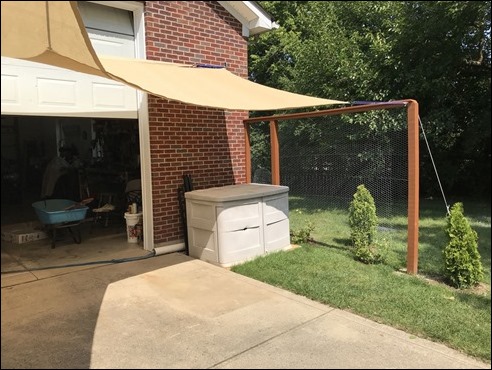 As for the Annalyn and Ellerie, here are a couple photos.