Posted By RichC on February 15, 2010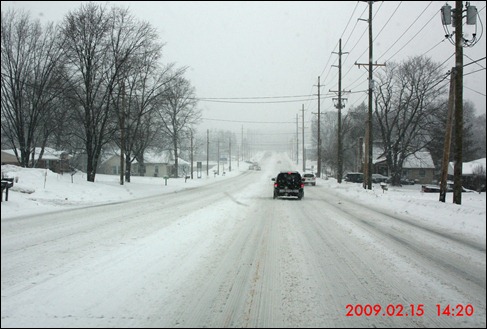 The El Niño as certainly brought it share of precipitation this year, although I'm not sure where the warmer weather is? Here in Cincinnati we're surpassing our February snowfall averages and nearing records, so I have been hearing – WCPOWeather Tweet.
We've already past last year for snow for this time of year (21.5") by having recorded 27.1 inches of snow so far. The yearly average for my county, Butler County, is for a total of 24 inches annually which is relatively wimpy compared to NE Ohio — 80-100 inches in the Lake Erie snowbelt area of the state.
It does seem as if we are getting a lot of snow for our area, although the records of 1977-78 will more than likely continue to stand. That winter is known by those who remember it as the winter of the "Blizzard of '78." It was snowiest winter on record — Dayton measured 62.7 inches for the season and Cincinnati was officially at 53.9. (The previous year saw the third highest snows on record as well — 47.3 inches.)
—
As predicted though, we've added as least a half foot more snow to the existing base and expect an additional few inches before it winds down this evening. Over the noon hour I stayed reasonably close to home keeping my travel to a minimum as there was a Level 2 snow emergency declared – who wants to get stuck or worse … be in an accident? Time to go shovel … again. (photo above – Cincinnati-Dayton Road in West Chester, below on 747 and in Liberty Twp. Ohio)
EDIT 2/16/2010: The snowfall for February has topped a record in place for nearly 100 years for the Greater Cincinnati area, according to the weather service. The record of  21.8 inches was set in February 1914 and was tied at 6 p.m. Monday evening and passed with the addition of an inch or so more snow overnight.