Posted By RichC on September 6, 2010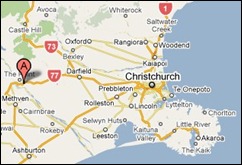 A blogging friend from New Zealand shared a photo that helped me visualize what impact of Saturday's earthquake had on the island country. He mentioned that some of his neighbors had the walls of their 'newly constructed' cement slab homes crumble and that another has "a pool of water 6 inches deep around their house and under it. It is on piles and close to river. The shaking caused liquafication and shaked up groundwater. Canterbury has had wet winter. Their neighbours have about ankle deep mud and silt over their lawns." For him, books were toss off of bookshelves, drawers were flung open and cracks appeared in walls. He has already started repairing with sandpaper and paint even as aftershocks continue to tremble. Most likely this will be the largest quake in his lifetime … noting experts stating this was the largest in 80 years.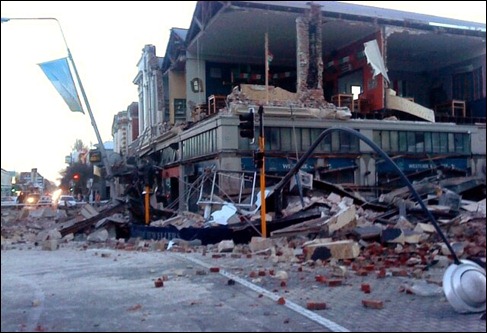 Here's a snippet from the NZ media:
Claims to the Earthquake Commission (EQC) for damage to homes following Saturday's earthquake are likely to cost close to the $2 billion mark, the original Treasury estimate for total damage.

The EQC deals only with claims from house owners, not from businesses, and it said today it had received 21,000 claims and expected that figure to climb to at least 100,000.

Its original estimate for the damage was between $1b and $2b, but it said today the cost was likely to be at the upper end of that range, based on the likely number and the nature of the claims.