Posted By RichC on July 17, 2011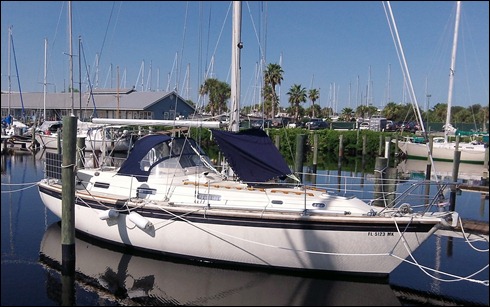 Although the photo doesn't show the dodger and ac awning down just yet, all the canvas that should be put below has been stripped. I've rigged the extra dock lines, but have left the solar panel up (but tied to the lifelines). Besides prepping Encore for the potential of a storm, I was able to remove some of the rust stains that "stainless" steel makes – plenty more to work on. I did want to work on a bit more of the brightwork, but the sun was just too unbearable and would have made it difficult to get a decent finish.
As enjoyable as it was to be spending the last few days working on the boat, I do miss not having Brenda here with me; unfortunately she doesn't have the spare vacation days to come down just to do work. Back to the work-a-day grind for now.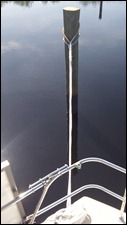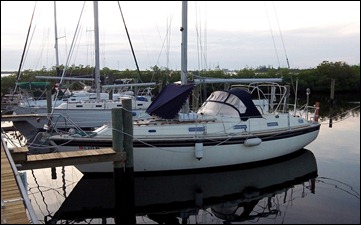 Left: An extra set of new lines (with chain) | Right: Encore at sunrise