Posted By RichC on November 24, 2012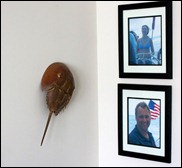 I've enjoyed beachcombing and ocean exploring all my life, but I never realized just how important the prehistoric looking horseshoe crab is to biomedical science and pharmaceutical research.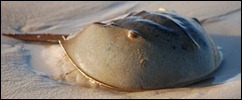 For 30 years I've had shells, sand terrariums and even a horseshoe crab shell hanging in my office but never knew all that much about them … just that they look as if they pre-dated about every other crab on the beach. If you have few minutes, check out the YouTube video below the break … you'll be amazed.