Posted By RichC on April 12, 2013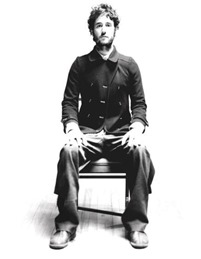 While trying to relax a day before Katelyn and Drew's big day, I've been listening to a "new to me" album by Alexi Murdoch. It's laid back mellow sound does for me what some people get from yoga, meditation or a stiff drink.


Maybe it is just enjoying finding a new artist that I want to listen too, but I like his music — especially the stuff from his 2006 "Time Without Consequence" album/CD. "All My Days," the first cut, is a bit better known due to it being used in a Samsung ad, but "Orange Sky," the final cut (below), is pretty soothing too.
| | |
| --- | --- |
| | Alexi Murdoch(mp3) Orange Sky – 2006 |