Posted By RichC on December 12, 2013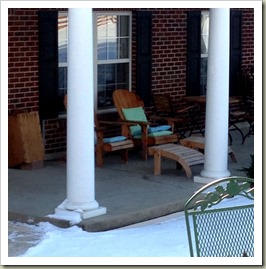 Winter arrived and autumn lasted only a week or two  this year — at least that's the way it seems to me. I'm generally slow to give up on warm weather, but this year the switch was literally overnight. Thankfully I took advantage of one nice weekend to close the pool (barely) … but the lead light and service door to the hot tub are still on the ground outside buried under snow. The replacement heater is sitting on my workbench and I'm waiting for a warmer day to crawl in and switch out parts. It is hard to believe, but it seems like there was more time when the kids were at home and involved in all of their activities; how can that be? At any rate … it looks like it is time to give up on an Indian Summer and bring in the cushions.
Notice the cushions are still on a couple Adirondack chairs — goes to show how far behind I am.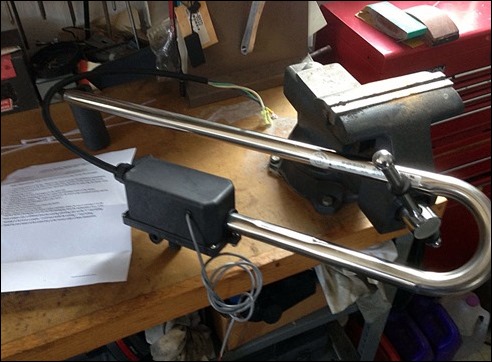 Watkins replacement heater for Caldera Genisis spa