Posted By RichC on January 24, 2015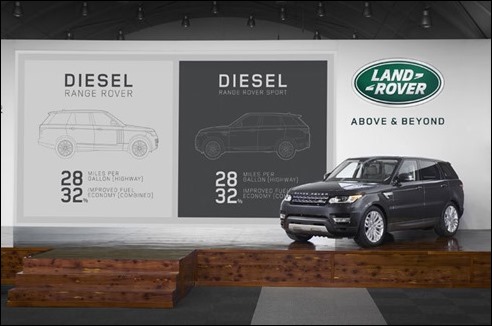 The auto shows across North America are in full swing for the winter of 2015 and while keeping an eye to what is coming is always interesting, there are a few quiet stand outs that have peaked my interest.
The capable and respected (AND fairly expensive) Land Rovers have always been interesting, but in the United States, they are not diesels. Things are changing as two of their SUV models will have diesels in the fall of 2015 according to reports from the North American International Auto Show and they will be followed by the entire Land Rover line up in coming years. The new 2015 Land Rover Discover Sport CUV will be particularly interesting with a diesel and base pricing on the gasoline models are actually lower than expected (strong dollar and exchange rates, perhaps???)
Land Rover will offer consumers the option of fuel efficient diesel powertrains in two 2016 model year luxury SUVs, the Range Rover and Range Rover Sport. The Range Rover HSE Td6 and Range Rover Sport HSE Td6 SUVs will deliver 25 miles per gallon combined*, a 32 percent improvement over the supercharged V6 gasoline engine, and reach a high of 28 miles per gallon on the highway*.