Posted By RichC on April 21, 2015

If by fate, your last name begins with a letter in the second half of the alphabet, you may be at a disadvantage when it comes to being elected to public office?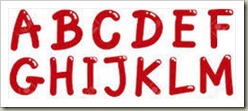 A unscientific look at a list of past U.S. Presidents one think that there might be more than just a legacy advantage to being a Bush or a Clinton in 2016?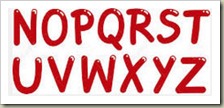 Far be it from me to believe the American voter is so shallow as to pick a candidate that happens to be listed first on a voting ballot, but my advices is that you may want to consider changing your last name or marrying someone with an "A, B or C" last name if you have aspirations for elected office.
Hmm: Those with "A, B or C" last names have accounted for 11 of our 44 presidents.
Just as interesting as 1/4 of all presidents have last names beginning with the first three letters (A, B, C) is the fact that 30 of our 44 presidents had last names in the first half of the alphabet (A-M) … compared to only 14 in the second half (N-Z).
Well, this interesting dinner conversation anyway.


LIST OF Presidents below from IPL.org: