Posted By RichC on July 24, 2016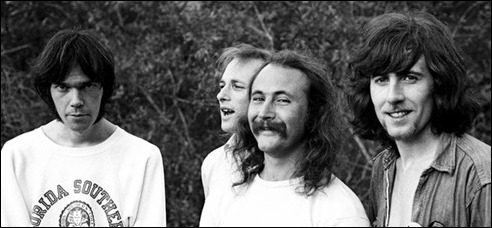 While watching a Crosby, Stills, Nash and Young VH1 Legends Documentary (below) from a few years ago on Youtube, I pondered why I gravitate to certain music. I realized it is the harmony that I miss in newer music. Sure it is still around, but it doesn't resonate with me like many of the old groups and songs from a few decades ago. Although CSN recorded much of their phenomenal music without  their sometimes buddy Neil Young (left in photo above) … when they added his talent they were even better!
Here's a taste of harmony from CSN and a LIVE version of their 1982 song Wasted On The Way about the "wasting" of so much time (when they could have been making music together) — listen to those harmonies!
| | |
| --- | --- |
| | Crosby, Stills and Nash | Wasted On the Way |
—