Posted By RichC on March 30, 2017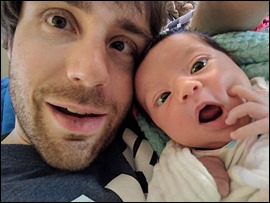 If you are thinking déjà vu when stopping in to check MyDesultoryBlog, you would be right. Life is revolving around the kitchen project and waiting for the next photo, text message or FaceTime call with Annalyn (oh, Katelyn and Drew too).



The kitchen is s-l-o-w-l-y coming along and I say slowly because the granite company is supposedly very busy and delayed in getting out to our kitchen to get the measurements? If it wasn't for us living without a kitchen, this would be good news as it shows a strong local economy (and hopefully national). I'm pushing the owner of the company to see if he can put pressure on or beg the granite company to move a little faster … we'll see?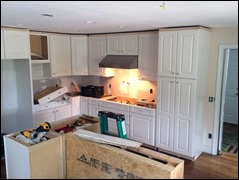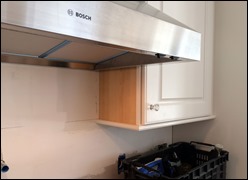 Cabinets coming together, unfinished end, vent/hood in and island started.
EDIT: 3/30/2017 Thursday evening updated photos (below):
—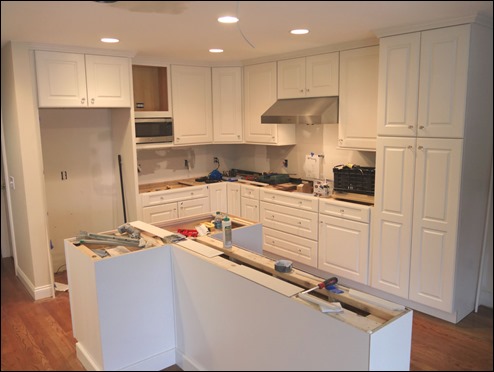 Trim, crown molding and closer to painting — although waiting for granite company to measure, then wait longer for the granite to be cut and finished before install (shared a quick video walk-thru with the family).