Posted By RichC on April 13, 2017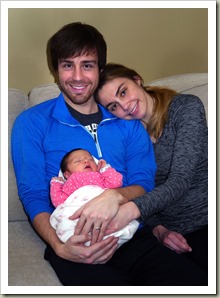 Wow … a lot has changed in 4 years! Happy Anniversary to my daughter Katelyn and husband Drew as they celebrate FOUR happy years today … and likely this last year a VERY happy one with the birth of Annalyn. Brenda and I are excited for them and their new role as parents … and terrific parents they are.
I'll also take this opportunity to archive a bit of good news too; they have both accepted new positions back in Ohio. I don't think the timing could have been better. Drew will finish up his Hematology/Oncology fellowship (see below) at the University of Minnesota and after a couple excellent offers to stay in Minneapolis, decided a position with Promedica in Toledo, OH was the better fit. I'm sure he would have been equally happy in a practice in Minnesota, but suspect being closer to family factored into the decision as well. We are anxious to have them 3 hours away verses the 11-12 hour drive to Wayzata, MN, but I know it was still stressful for Katelyn to give up working at Wayzata Children's Clinic, her patients, friends and "near perfect" pediatric practice. Hopefully she can bring much of what she has learned working in Wayzata to a new practice in Toledo? More to come as a countdown to their move is on.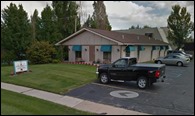 I'm looking forward to working on a "what goes around comes around" post in the future — My family is from Toledo, I was born in Flower Hospital, grew up and went to school in Oregon, lived in Howard Farms, a small community 20 miles east of the city. Even stranger, it is possible Dr. Katelyn "may" end up working at a pediatric practice a block or so away from where my junior high and grade school best friend has his dental practice — we'll see? A small world nevertheless!
Back in January when the kids were home for Katelyn's baby shower, Drew brought his quadrotor along and took a video over our house and to check out the new roof and chimney stone — an ugly time of year. He gave me a copy of the raw video, but I never to the time to edit or encode for the blog. Since they made a "helicopter getaway" on their wedding day (and buzzed the house with a video camera), I figured the drone video on their anniversary would be fitting.