Posted By RichC on April 28, 2017
This "daily" desultory blog started back in April 2005 as an offshoot from my paper journal started in college. It is a place from me to post and talk about life,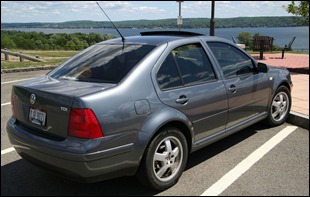 family, hobbies and whatever happens to be on my mind. I noticed that one of my first posts started on this day 12 years ago about a Volkswagen TDI test drive … that including a few old photos. I was, and "we" as a car club were, a bit more active at the time. CinciTDI club (TDIClub.com) were great groups for those of us owning and driving small Volkswagen diesels. We enjoyed getting together to socialize, work on (or "wrench") or just look at the new mods and models. I was driving my 2003 VW Jetta TDI and my daughter had her 2001 and both of us have very fond memories of our little TDIs; I still love the looks and the driving characteristics of the chipped A4 diesel Jettas … and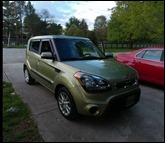 I can say with almost certainty my good friend Tim Hunter felt the same way about his VW Golf TDI (he now drives an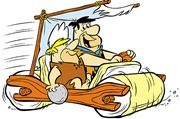 "alien green" Kia Soul — personally I think he's lost his "soul"). He was a regular reader back then … so I figure it is the least I can do to insult his latest Flintstones mobile. Ha … let's see if he is still reading?
Good times and great cars … it is shameful that the EPA standards were so anti-diesel and that Volkswagen management decided to cheat in their tests. A costly mistake.
Now some 5500 posts later, MyDesultoryBlog has changed a little bit in that the Volkswagen diesel posts have been replaced by older Mercedes 300D Turbodiesel and BMW X5 35d posts, but the tinkering still goes on. There are certainly fewer aviation and EAA posts (I'm not building an airplane anymore) … and a few more sailing and Encore posts as well as granddaughter Annalyn posts and photos.


 … and here are some recent photos archived right on cue!