Posted By RichC on May 10, 2020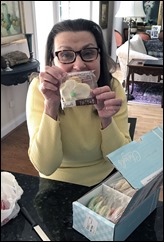 It is an unusual Mother's Day this year with the COVID19 "distancing" being practiced. While wishing my wife, and daughter of TWO, a Happy Mother's Day,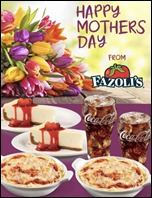 we guys are still remembering them with a bit of a different twist. The kids sent Brenda flowers, cookies and bath items and I mad a pot of chili (below) … but after seeing a Fazoli's ad, was asked if we could go get some carry-out (it is Mother's Day so the answer is of course yes).
My mother is no longer with us, but has left and made a lasting impact on me. The older we get the more most of us realize how important their legacy is … and how important their example and parenting is in our lives. Brenda and I also mentioned, we are "somewhat" thankful not to have elderly mothers (and fathers) to worry about during thees Coronavirus times.


Since this is a somewhat personal, it is a good post to include a couple recent timeline granddaughter photos. I asked Annalyn on Saturday to see if she could borrow her mom or dad's phone and send a photo of Elleries … since we did not see her on our Facetime call the other day. She of course enjoyed the opportunity to do it.
It's also a good time to archive a cute Birthday card from last week.
Cooking chili bubbling … ani gif.