Posted By RichC on April 10, 2021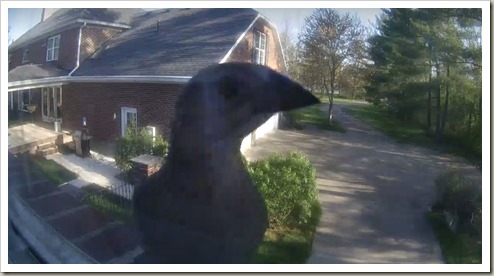 It is that time of year again … spring, when the camera loving birds (1, 2, 3) sit and look at the Pool Garage camera. The downside is that every time they sit and look at the Canary cam, it triggers a motion alert to my phone.
Taylor and Megan are on their way back from a week in the Bahamas with his fraternity brothers .. they did the same in 2019. I have not talk directly with them, but from the photos (archiving), they look to have had a great time at Will's family's place on Harbour Island. They have remained good friends and have taken a few trips together, although few as memorable as hiking the Na Pali Coast in Kauai, Hawaii.
The news on Friday afternoon was that the UK's Prince Phillip, Duke of Edinburgh passed away at age 99. He had been hospitalized since February and underwent surgery for a heart condition. He has been married to Queen Elizabeth II for 73 years.