Posted By RichC on November 26, 2009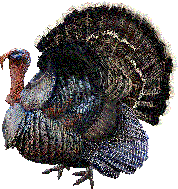 Happy Thanksgiving and safe travel to my friends and family on the road.
We are enjoying a day of turkey and tasty food at my brother and sister-in-law's house today, which is becoming a tradition.  Although I don't say it often, I couldn't ask for a better brother and if ask what I'm thankful for this year, it will be that "I have a brother like Ron."
Thanksgiving in our house like many includes watching a little TV … particularly football … and although commenting on Clicker.com has little to do with football, it is a website suggesting for finding television programming

on the Internet. So if you are searching for a particular show and can deal with watching it on the computer (I rarely do this), go to Clicker.com first to search for the program.