Posted By RichC on October 24, 2011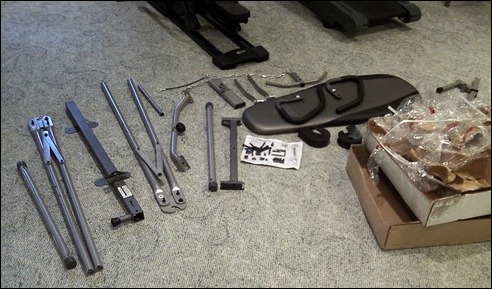 This past weekend felt like I was spinning my wheels and wasting time. A little cleaning around the house, watching some football and rugby (below), some brief tinkering with the carburetor on the MGB (which is still not right) and finally assembled Brenda's "inversion machine" – don't ask.  The latter took most of Sunday afternoon … it contained more parts and require more assembly than I expected. Of course I had to test it when finished … an instant headache and queasy stomach. It is a good thing I'm not an aerobatic pilot or astronaut … maybe it takes some getting use to?
I also have to admit that I'm finally tuned into the World Series after thinking 2011 may go by without watching a single game. I tuned in thinking that St. Louis might take another game and found myself cheering for the Texas Rangers … they won game four, 4 – 0 and go into game five tied at 2 games apiece.
As for rugby, I watch the beat up, tired and injured New Zealand All Blacks struggle to defeat the solid play by France. In the end, the All Black won 8-7. (enjoyed texting back and forth with my rugby playing son all the while … and reminiscing!)
All Blacks edge France 8-7 in final, end New Zealand's 24-year wait for World Cup victory
AUCKLAND, New Zealand — The wait is over. New Zealand is back on top at the Rugby World Cup.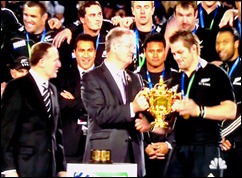 The All Blacks survived the last in a string of flyhalf injuries and beat France 8-7 in a gripping final Sunday to become the third two-time champion.
Despite being the perennial favorite, New Zealand hadn't won the World Cup since hosting and winning the inaugural tournament in 1987. Two of its biggest losses in knockout matches in the intervening 24 years were to France.
This time, the All Blacks held on.
"It's something we've dreamed of for a while," New Zealand coach Graham Henry said. Now, "we can rest in peace."
The French had been written off after an inconsistent tournament, but produced one of their finest World Cup performances.