Posted By RichC on October 23, 2012
Watching the Apple news trickle in this Tuesday afternoon after munching down my small but FREE piece of pizza from Dominos (National Sampling Day) … and that's a lot cheaper than the starting price of $329 for the 7.9" iPad Mini. Price aside, it looks like another great Apple product and leave a little room for competitor to continue to nibble away with their 7" tablets.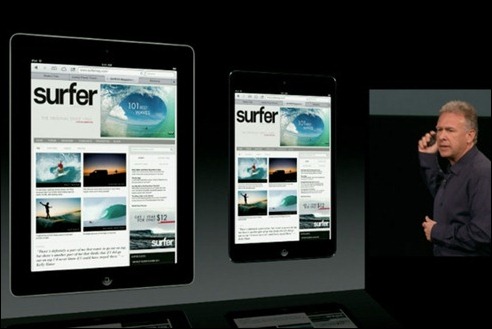 The iPad mini comes with a dual-core Apple A5 processor, LTE, a 5-megapixel iSight camera, 802.11n Wi-Fi, the new Lightning connector, and a claimed 10-hour battery life. "It is every inch an iPad," summarizes Phil. You can buy the iPad mini in black or white.
It also will offer an LTE option that wireless carriers will be sure to appreciate $$$.