Posted By RichC on February 11, 2014
One of the pleasures of my "adult" life has been enjoying coffee. Generally I'm content with run of the mill canned coffee or "plain Joe" restaurant brew for that first cup of the day, but after dinner or on the weekend I much prefer a freshly ground bean from roasters who know their craft.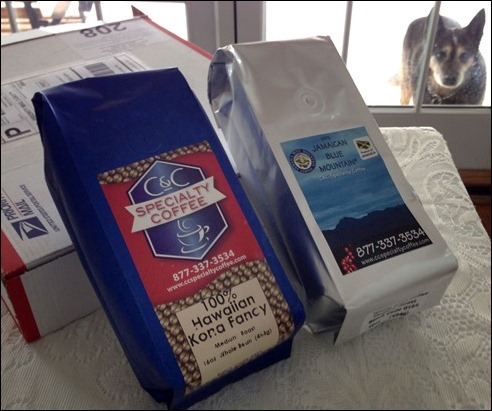 Recently the good folks at CCSpecialtyCoffee.com heard me talking about Kona coffee (a favorite of mine) and thought I might be interested in trying their 100% Hawaiian Kona Coffee just as I was preparing to purchase from another company. To sweeten the deal, they also suggested I give their Jamaica Blue Mountain beans a try too (a future post).
The first surprise was absolutely no coffee smell when I opened the Priority Mail box … something that I've almost always noticed when receiving a coffee shipment. This tells me that more than likely the roasting and vacuum sealing process is separate from the shipping (one of my clients is a coffee roaster and reseller). Since it was a weekend, I quickly went about opening and getting my first whiff of roasted beans. Yes, I closed my eyes and felt my pulse slow as the pleasure filled my senses … even if you don't like the taste of coffee, I'm betting you enjoy the aroma?

For the first cup, I ground enough beans to fill my Keurig K-cup reusable filter basket … which reminds me that I need a new stainless filter. Unfortunately the grind was a bit too fine and I ended up restricting the drip … note to those grinding,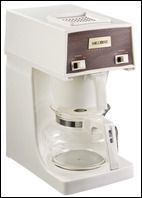 keep the grounds on the course side for the Keurig. For paper filter drip  or percolator the finer grind doesn't seem to present as much of a problem. French Press, "without" a paper, can be another story as the fine grounds find their way into the cup.
Anyway, my first cup was a disappointment, but it was my own fault. I quickly ground another and after correcting my error and sat back with a favorite sailing magazine (another pleasure) and enjoyed a mild yet flavorful cup of Kona coffee. I'm looking forward to a full pot experience using my well seasoned Mr. Coffee. For the record, I've retired an older Bun (home brewer) and no-name drip and returned to the old cheap looking Mr. Coffee.
If you are in the mood for some coffee … consider CCSpecialtyCoffee.com and Kona for these 10 reasons … although I'm suggesting they add Valentine's Day!
Birthdays – buying a friend or family member a pound or more of Kona coffee makes an excellent birthday gift. Perfect for your brother, sister, grandparents or friends.

Christmas – buying Kona coffee for you, loved ones or a friend makes a perfect present during the Christmas/Holiday season. Perfect for moms, dads, uncles and aunts.

Thanksgiving – Planning on hosting this years Thanksgiving dinner? Buy 1-2 pounds of coffee for your Thanksgiving guests to enjoy before or after the feast. Hosting a large dinner, buy 3 pounds!

Fathers Day – there are plenty of dads that would enjoy receiving some gourmet Kona coffee on Father's Day. Make sure dad gets a wiff of those great smelling gourmet coffee beans.

Mothers Day – Any mom that is a coffee lover would graciously appreciate the jester of receiving specialty Kona coffee on Mother's Day. Truly bring a smile to her face.

Business Meetings – Amaze clients with some great tasting gourmet Kona coffee during business meetings. A minor business expense that will definitely impress many individuals.

Weddings – Planning on serving coffee at your wedding, jazz it up a bit by serving specialty Kona coffee. We offer per pound pricing with discounts as you purchase more pounds! For smaller weddings purchase 1-3 pounds, having a large wedding? Purchase 4-5 pounds.

Made in the USA – Kona coffee is the only specialty coffee that the USA, specifically the Big Island of Hawaii.

You are a Jamaican Blue Mountain Coffee Lover – if you love blue mountain coffee, coffee cultivated on the beautiful island of Jamaica, you will love 100 Kona coffee as well. Try a pound and see if you like this specialty coffee as well!

Lastly, that Morning Cup of Ambition May Reverse Symptoms of Alzheimer's.