Posted By RichC on May 9, 2014
I've mentioned LastPass a few times in the past as a way to manage the many passwords that our online presence requires and it still looks like a good option. Over the years things change, so I was interested to read "The Best Way To Manage All Your Passwords" article in the WSJ by Geoffrey Fowler.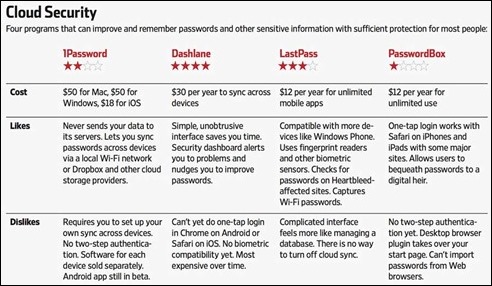 His recommendation was to definitely use something other than a piece of paper or the same password for everything, but his advice was to check out Dashline. His reasoning was that it offered top notch security, was simple to install and would be something everyone could use. One caveat was that it was a bit more expensive in the long run.
| | |
| --- | --- |
| | Geoffrey Fowler of the WSJ talks Password Managers – May 2014 |
Listen to Geoffrey Fowler explain his reasoning in the short 4+ minute podcast above or check out the article in the Wall Street Journal.