Posted By RichC on October 11, 2014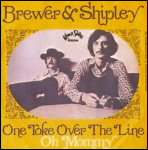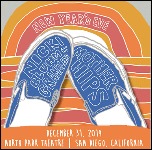 It's hard not to enjoy listening to the previous Nicki Bluhm and the Gramblers Van Sessions that were casually recorded while driving to their gigs, but last week on tour they made their first "Bus Session." I've been listening and posting for a few years now and they keep getting better. The new video will soon be or is already posted online, but for now I'm enjoying the MP3 rendition of Brewer and Shipley's 1970 song One Toke Over the Line. Now before you think this has anything to do with Rick James' sweet Mary Jane, my parents would have never let me listen to this "modern spiritual" on the Lawrence Welk Show if it referred to "dope," another seventies term (see video clip).



This summer Nicki Bluhm and the Gramblers also release their new single Another Rolling Stone (iTunes) and I'll embed the music video below until the new "Bus Session" is posted. LINK … the video will follow the "One Toke" video automatically.
Added video: from NBluhm YouTube Listing (Hey Apple, check out the iPhone Nicki is using to record the audio – marketing?)