Posted By RichC on February 7, 2015
Those spending much time around me know that I'm a pocket knife (and tool) kind of guy. I've carried a knife ever since I was 5 years old … yes FIVE.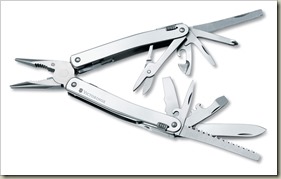 I actually still have that "little tiny" inch and a quarter bladed souvenir pocket knife that was given to me by my grandfather. He would later give me a couple of his abused pocket knives … usually from his fishing tackle box.



Years after my grandfather past away, when I was a Boy Scout I started buying my own knives beginning with a B.S.A. multi-function knife.  I upgraded to the Victorinox and Wenger branded knives when I was in high school and have continued adding to my collection ever since. Over the years I've own many knives, but had a very special one given to me by my son Taylor when he was a Student Ambassador and purchased it for me when he was in Switzerland. It was a unique model called the Swiss Flame; it was only sold between 2002 and 2005 overseas and was engraved with my name. Unfortunately it never worked correctly (the flame part) and sat in my drawer. Last month I decided to send it in to SwissArmy.com to have it fixed… lifetime warranty and all. Unfortunately the news of this discontinued product was not good – it could not be repaired.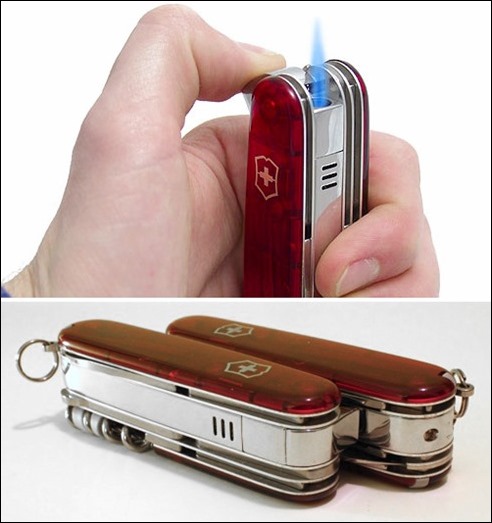 In keeping with the Karl and Carl Eisener reputation, Victorinox AG offered to send me a new knife of equal value … and after deliberation, I decide on the SwissTool™ Spirit X which is the Victorinox version of the Leatherman tool. I do have a couple different Leatherman tools, but never a Swiss branded one … so I'm looking forward to it. Supposedly the Spirit X is a little small than the big brother tool call the SwissTool … and I'm hoping it might be easier to carry in a pocket (I will update).
SwissTool™ Spirit X — Item Number:  53814

Quickly utilize any number of tools within the SwissTool Spirit X while its individual springs securely hold all other implements in place so that you're able to access whatever tool you need, one tool at a time.