Posted By RichC on September 3, 2015
It is obvious the #TBT photo of my son Taylor on the left was taken by me, but the one above at the Great American Ballpark this summer in Cincinnati was copied from Facebook. Since Taylor posted them both to wall this past week, I starting thinking about growing up … both for him and for me.
We have terrific memories and I can see that Taylor is making some great memories with his friends this summer too. So glad to see him happily enjoying life … come to think about it, Brenda and I did a pretty good job enjoying life at his age too – just in a different way since we had already been married a few years.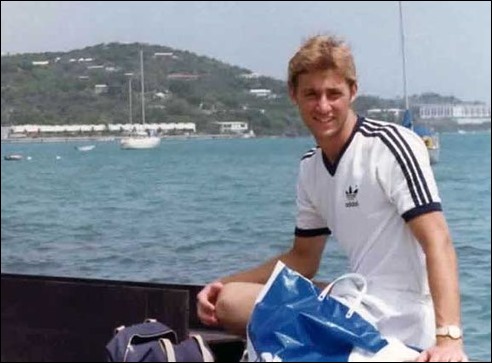 Ok, so I was only 23 in this photo, a few years YOUNGER than Taylor! (St Thomas – June 1982)