Posted By RichC on January 15, 2017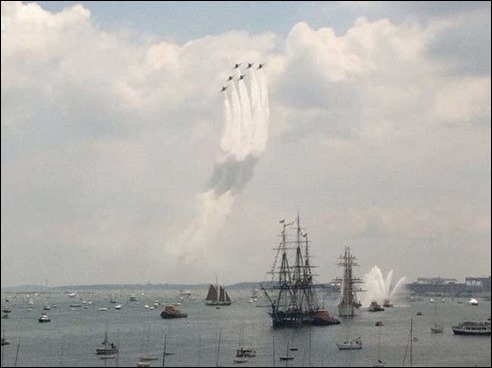 The quality of the photo isn't the best, but the content is pretty impressive. The latest issue of the weekly Cruising Compass had this photo as the "Cruising Shot of the Week" … excellent!
This busy shot of Boston Harbor from July 2013, with the Navy Blue Angels flying over the USS Constitution (Old Iron Sides) and a U.S. Coast Guard training tall ship, was shared by John Carrigg. So much going on, it takes a while to take it all in!