Posted By RichC on September 23, 2017
About the only replacement parts I've had to purchase for our iRobot Verro pool sweeper/ cleaner were the filter bags that go inside the housing. It has been the best of the pool cleaners we have had.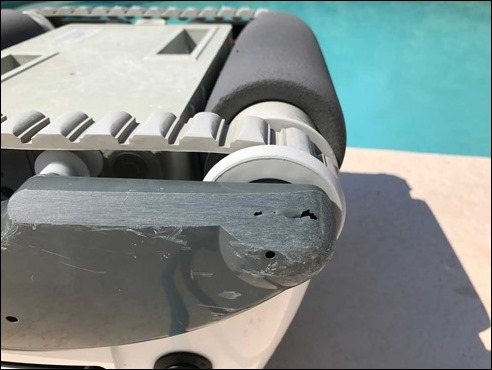 Originally we started our pool ownership with a hopping Kreepy Krauly gizmo for our first pool back in Hudson, Ohio (probably better for liner pools???) and then built in a Polaris "Pressure" pool cleaner in the early 2000s – requires plumbing and a separate pressure pump.  They all worked, but only the iRobot has lasted a long time and continues to run even with HEAVY filtering in the spring and excessive wear of the plastic housing. I'm looking for a couple new pieces or "may" try to epoxy some kind of wear strips and repair this winter? Unfortunately I think it is close to 15 years old and if something electrical fails, it will be time to look for a replacement.