Posted By RichC on December 27, 2017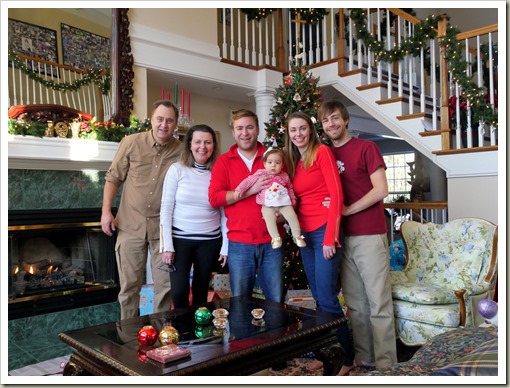 How could we NOT enjoy our first Christmas as grandparents knowing that our granddaughter Annalyn is healthy, happy and loved?
Katelyn, Drew and Annalyn came down to Cincinnati and spend the long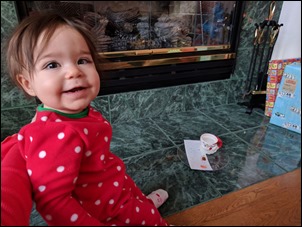 weekend with us as did Taylor who is in town. It is so great to know they ALL love getting together and spending "time" (as my mom would say). Katelyn made both grandmothers' cookies as this was also the first Christmas without parents for us and grandparents for them. All came loaded with gifts and excitement and it was just as enjoyable for Brenda and me as when they were kids. Speaking of being younger, I pulled out the home video for them to watch from both kids first Christmas as the torch passes to the next generation in having Annalyn's first Christmas. She was terrific and seemed to enjoy every minute.
A few of the highlights were: Going to Bass Pro Shop for photos with Santa,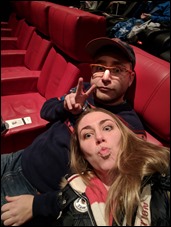 reading her Christmas and bedtime stories to Annalyn, "attempting" to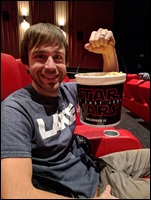 watch Rudolph The Red Nose Reindeer (too young) and enjoying the morning Christmas note from Santa … looking at the cookie crumbs and carrots next to his cup of milk.


Another highlight: Grandma and grandpa stayed home and babysat while Katelyn, Drew and Taylor went to see the new Star Wars" The Last Jedi movie release. They all enjoyed it …  especially Drew with his commemorative popcorn bucket. There were board games of Catan and Dominion as well as a hand in repairing my flagpole out in the cold. Did I mentioned we had snow (a little) … giving us a white Christmas for a perfect setting to celebrate His birthday.
"Glory to God in the highest heaven,
  and on earth peace to those on whom his favor rests." – Luke 2:!4
Brenda has always been great with serving meals, but her Swedish meatballs this year surpassed her mom's in taste – as usual though, I ate too much. There was no shortage of gifts at our house this year … no wonder the economy is booming.
We are an extremely bless family and privileged to be living in a great country … and I thank God our family is privileged to be living here.
The video above archives our personal Christmas … therefore requires a password to view. Send me a message if it is something you want to see as I don't mind sharing with friends and family.