Posted By RichC on April 2, 2018
This Music Monday post has been in the "to be included folder" for a while now. This week since I've been pre-occupied with taxes, packing and some organization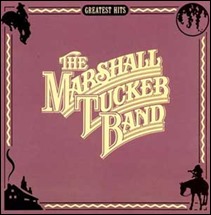 , I pulled it out to both listen to it again and post.
Back when I was in college, my taste in music ranged from what was popular music in the 70s (excluding acid rock and disco) … to folk, blues, jazz and more and more country music. Mostly southern country music continued to blend the above sounds as younger listeners preferred less twang and a little more popular rock and roll flavor. I fell right into that eclectic Southern Rock genre and listen to much of what was being recorded including The Marshall Tucker Band. To my parents approval, I avoided most music with loud screaming electric guitars and equally loud screaming voices.


Below is Heard It in a Love Song, a fan favorite by The Marshall Tucker Band from their 1978 Greatest Hits album but release on their Carolina Dreams album the year before.
| | |
| --- | --- |
| | Heard It in a Love Song | The Marshall Tucker Band – 1977 |