Posted By RichC on May 7, 2018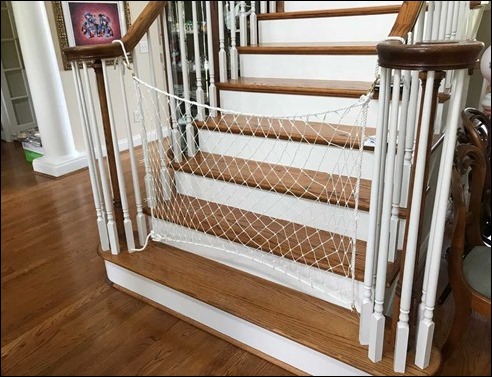 Now that our granddaughter is walking around much FASTER, the staircases in our house are high priority safety fixes for her visits. We liked the "nautical flavored" ones that I put up for Katelyn and Taylor in Hudson Ohio, so I am duplicating them. Although I already set up a "gate"  heading to the basement, several people have pointed out that a sneaky little girl like Annalyn could try to slide underneath — so adding an extra clip.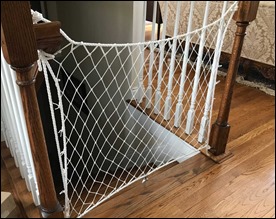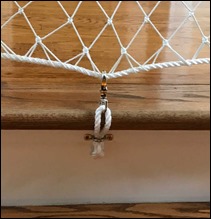 Annalyn is also eating sandwiches "like a big girl" (video below).