Posted By RichC on June 11, 2018

As usual the spring pine pollen left a mess of the patios and any furniture left outside. The annual chore of power-washing and cleaning our outdoor living space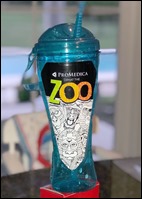 seems to get tougher every year … and the moving of furniture on and off the patio heavier. Nevertheless, I completed the project after a full day on Saturday (pano photo above) and was looking forward to an invite to spend "Promedica Day At The Zoo" in Toledo with Annalyn (oh … Katelyn and Drew too).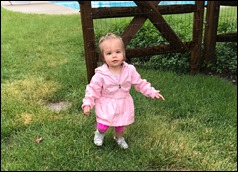 🙂
We had a great time enjoying the expanded zoo (it has been 50 years!), learning about the animals, eating some free food … and hanging out with Drew's brother Carson and his dad, Randy … after the welcoming duties were finished. It is great to see Promedica as a company dedicated to improving the community and supporting the Toledo Zoo along with so much more in Toledo.
The rain held back for the most part, at least until we made it back to Perrysburg where I gave Drew a helping hand with a plumbing project — success! 
I also had time to play with Annalyn who seemed to eat up ever minute of attention I gave her. So much fun for both of us … I think she loves me as much as I love her? (also including a short CUTE video of her with daddy Drew feeling the rain drops at the bottom of this post)