Posted By RichC on September 6, 2018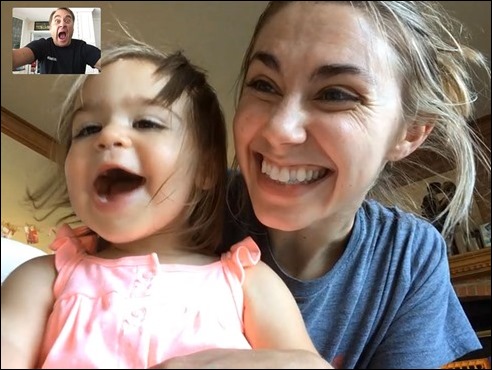 The greatest thing about being a grandpa, or Bompa, as Annalyn called me on her own for the first time, is that I had a permanent smile the rest of the day. She had a great time showing me a few new things and a really cute book for her 2-day per week Montessori school (it is so nice, Katelyn made two). The teachers wanted to get to know the families using photos so Katelyn put together a bound book of family photos from birth to 18 months.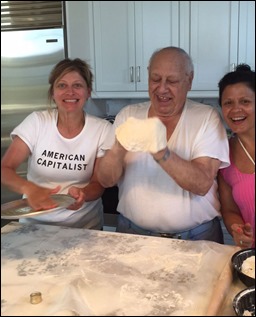 Amazing the change as she leafed thru them page by page in chronological order for me on the video chat.
Brenda and I are looking forward to a time alone babysitting Annalyn later this month as Katelyn will join Drew for a weekend in NYC after his medical conference; I suspect they will do the tourist thing while in the city. Maybe I'll see if my friend Maria Bartiromo and @FoxBusiness acquaintances  have a few questions to ask an up and coming Hematologist (Dr Drew) and the "best Pediatrician in NE Ohio (Dr Katelyn)" – of course I'm biased. Maybe they would enjoy a visit to the FoxNews studio or maybe a piece of Maria's dad's famous pizza?
Thanks again my Facetime girls … it was great and was only sorry mom was out shopping and missed the happy pair!