Posted By RichC on November 18, 2018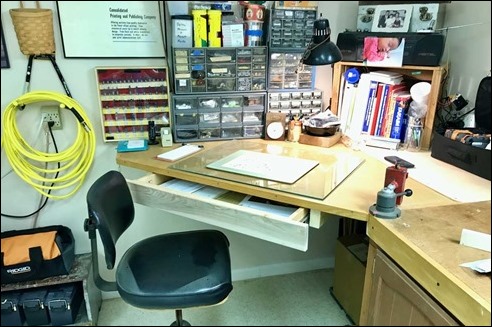 I had the best of intentions when heading down to the workshop in order to work on another small project for Annalyn, but once again I wandered off course — such is my nature. This time my productivity was halted by seeing the replaced "drawer box" from our kitchen update in 2017 under my workshop drawing table. It had lousy machine cut dovetail joinery that fit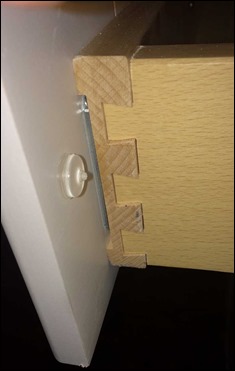 poorly (see photos) as well as a damaged slide mount so the cabinet company replaced it.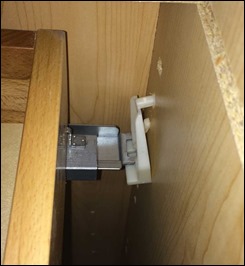 I kept the old drawer box thinking it might come in handy for my workshop even with ugly dovetails. For the drawer front, I had a piece of Hard Maple that I rounded the edges on and kept without knobs.  I have used Maple to edge benches and it is also the wood for our kitchen cabinets (as well as the drawers) the glass door stiles and rails I made for Brenda's kitchen corner china cabinet and Annalyn's highchair.
Perhaps the day wasn't a complete waste of time … but it not what I intended … and definitely not an appropriate post for the Productivity tag!