Posted By RichC on November 11, 2019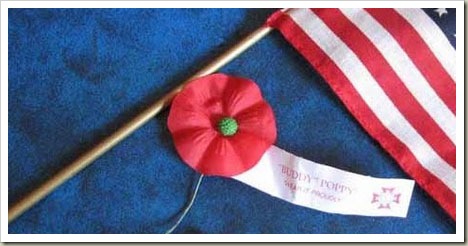 Although Veterans Day was originally known as Armistice Day and Remembrance Day (Poppy Day – I still remember wearing them) marking the end of World War I on the 11th hour of the 11th month on the 11th day, we in the US observe and honor all who have served in the United States Armed Forces. What is more fitting that marking this Veterans Day with one of the very few songs that portrayed the military during the Vietnam War in a positive light.
I can still remember hearing the sober Ballad of the Green Berets from 1966 playing on my mom's radio in the kitchen on the lake as she almost always had it on in the early years (I wonder when/why she stopped?) At that age I really wasn't giving much thought to the Vietnam War since as a kid in 1966 I was a bit insulated …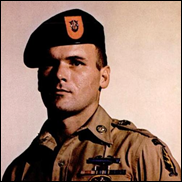 although a few years later things grew a bit more serious as the war escalated and draft inched closer to reality. Still in those early years I was a bit more enamored with the idea of being a soldier and "playing Army." My mom even cut down my dad's old uniforms and stitched them up for me to wear .. both to "play Army" with my brother and friends and as a Trick or Treat Halloween costume.
But back to the Music Monday song written by Robin Moore and Staff Sgt. Berry Sadler(photo in 1966).
| | |
| --- | --- |
| | Ballad of the Green Berets | 1966 |
On a side note with a tie into the Vietnam War and Veterans Day, an old friend of mine, Tim Klie, has a new book being released today -  No Flags Did Wave. He was a Marine in Vietnam and would occasionally share his stories and early manuscripts.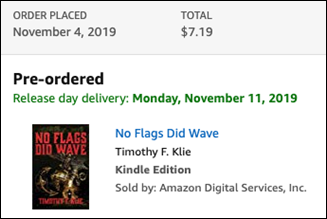 Tim was a very organized (cough, cough – Marine .. yes Mark, I'm thinking about you too!) paper salesman who took care of CPP's paper needs when I was in Cuyahoga Falls, Ohio. He also owned a Christmas tree farm (and excuse and tax write-off) for his hunting and "get away" land in south eastern Ohio. Brenda and I visited a couple times and enjoyed seeing his property and "all the hard work" he did in trimming the trees (more work that you might think). Tim was also responsible for me buying a couple of Ruger rifles – both the Mini14 and Mini30 (the Marine version being the M14 … replaced by the M16 in 1964, a lot of Marines in Vietnam continued to use the M14 – see video below). And by the way Tim … thank you for your service … buying and promoting your book is the least I can do!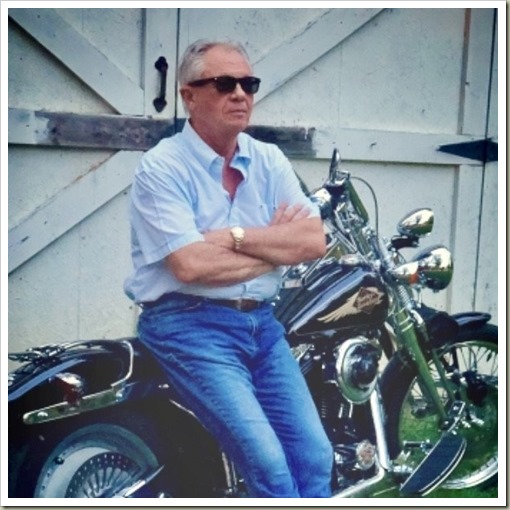 EDIT: History of the M-14 & M-16 Rifles during the Vietnam War