Posted By RichC on August 3, 2020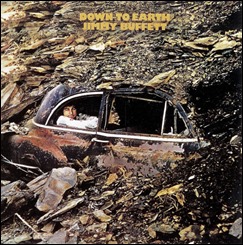 It is not like I haven't included Jimmy Buffett on a Music Monday before, but this video is unique in that it was recorded last month as part of a Facebook interview (as part whole #StayAtHome but still keeping busy during the Coronavirus shutdowns).
No matter your COVID19 thoughts, listening to Jimmy Buffett singing his old The Captain and the Kid song LIVE with his guitar is a great escape … and an even better memory from his Down to Earth album for me (mp3 album version below).
The Captain and The Kid
Jimmy Buffett | 1970
This is the kind of Buffett music that "caged" me into being a lifetime Parrothead ("cage" … "parrot" – groan!). Speaking of "cage" … it reminded me of the "Pacing The Cage" post from 2017.
Buffett wrote this poignant folk song in honor of his grandfather, who took him sailing when he was a kid and instilled his love of the sea. Captain James Delaney Buffett, a former sailor who could never quite adjust to life on land, died on January 2, 1970 at age 82. When Buffett came home to Nashville after the wake, he poured his grief into song.