Posted By RichC on August 17, 2020
This week's Music Monday was a bit before my listening time, but since my buddy Mark Jones has been hunting down "vinyl" albums from back in the day to play on his new Crosley record player and sent me a couple of his latest finds.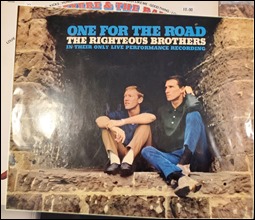 The Righteous Brothers were probably listened to more my my parents than my me, but since mom played music in the house back in the 1960-70s, I remember the "righteous" duo well (1980s slang).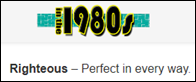 The powerful voices of Bill Medley and the late Bobby Hatfield "had contrasting vocal ranges, which helped them to create a distinctive sound as a duet, but also strong vocal talent individually that allowed them to perform as soloists. Medley sang the low parts with his bass-baritone voice, with Hatfield taking the higher register vocals with his tenor voice."
I particularly enjoyed one of the comment from a music lover: Pay attention boys and girls, this is what real vocalists sound like.