Posted By RichC on September 16, 2020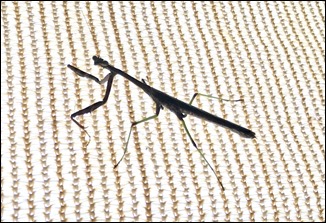 While brushing a few leaves off the new shade sails, this little guy caught my eye. It is amazing how different Stick Insects can change colors to fit their surroundings.
Actually this blog post is just a mid-week filler post and a collection of a few photos that I thought were interesting or at least somewhat creative ideas. I particularly like the sign for the classroom … bring back a little tough love discipline.
Top left: Stove top heat diffuser – Top right: Basket for power strip and cords
Bottom left: Power post pulling (go slow!) – Bottom right: Classroom Reality Check