Posted By RichC on November 25, 2020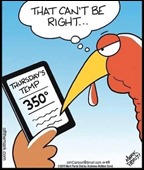 Christmas is fast approaching and it isn't even Thanksgiving yet! Yikes. Brenda and our neighbor Pam are already putting up the decorations around our Evergreen Farm Estates neighborhood … something they have been doing for the last 20+ years. I think they enjoy doing it,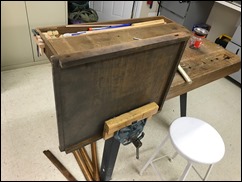 even though it is time for someone else to join in. The festive look is nice and we certainly enjoy driving down the lane each year with the lights, ribbons, wreathes and greenery putting us in the holiday mood … even if I have to organize and store everything in the loft each year.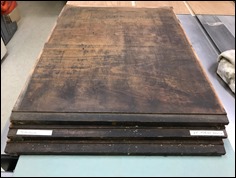 For my Christmas spirit, I started on Ellerie's first Christmas woodworking project this year (probably something smaller for Annalyn and maybe Brenda, Katelyn and Megan if I have time too?). My goal is to turn my old letterpress type trays into something useful. If you've been reading along, I took apart one of the old type galley tray cabinets that was used to store customer offset plates, negatives and stripped flats when I started CPP. My plan was to re-use the Maple material for woodworking projects … which was partially why I added a planer to my wood shop this year (and made a cover).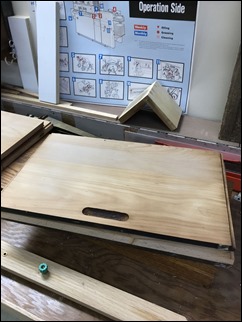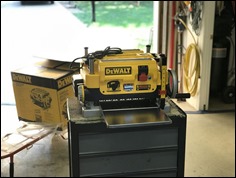 So this past weekend I took apart some of the trays, removed the screws and nails … then planed them to remove the years of abuse and ink. Part of me wanted to retain the "patina" of the old antique type trays, but the wood underneath was too nice (although I am trying to retain a few of the markings to record the materials history).

Stay tuned for more .. although don't want to give away the final project in case Katelyn or Drew are reading?