Posted By RichC on November 16, 2020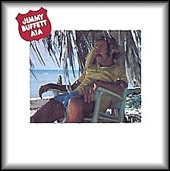 There's not a more fitting song to wind down the record-breaking hurricane season … and 2020 in general for that matter … than listening to a live recording of Jimmy Buffett's "Trying to Reason with the Hurricane Season." This Music Monday song was written back in early 1970s and has been played time and time again each time the Atlantic Hurricane season winds down and sees people struggling to pick up the pieces and go on.
The song was never a chart topper and was released on side B of Jimmy Buffett's December 1974 album A-1-A. Personally, it was one of my early favorite albums along with "Living and Dying in 3/4 Time" and hooked me on Jimmy Buffett music, the escapism, the sunshine connection and of course connection to sailing (long before we were called "Parrotheads").
| | |
| --- | --- |
| | Jimmy Buffett – Trying to Reason with the Hurricane Season LIVE |