Posted By RichC on December 3, 2020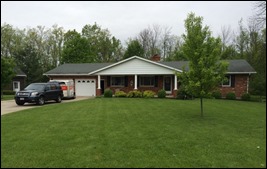 As a 'still listed' page owner according to my Zillow update emails of my parents house listing in Sidney, Ohio, I realized that it will not be long before those pages and photos disappear. I likely still have the original photos on a compact flash drive card (who can still read those), but probably won't be going back to them ever again. So I'll do the next best thing and turn the slide show into a video .mp4 file from the listing page.
Besides archive it here on My Desultory Blog  … it will make for a good "5 years later" Throwback Thursday #TBT post. Unfortunately seeing the "empty house" photos leaves me a little melancholy … when my mom died, it was really never a "home" again.