Posted By RichC on December 15, 2020
It has been a challenging year to say the least with the Coronavirus still raging in the US and around the world. So many lives, businesses and plans have been forever changed. Brenda and I just feel blessed to be surviving the pandemic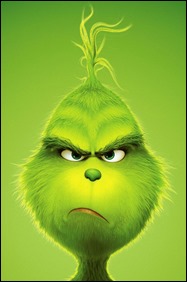 and able to function in a day to day matter. We hear about those who are struggling with hospitalized family and having to face Christmas with worry, health concerns or financial issues is sad. I wish we could all wake up in world where everything was back to the "old normal," although thoughts of going to work without a mask, dining out or flying somewhere on vacation seem a bit distant as we close out a "grinchy" 2020.
Thankfully though, we are still here and "Rona-free" (slang I'm ready to add to the LSSU Banished list), but not without trials and tribulations. Brenda is struggling physically with a leftover spinal fracture from her 2015 accident and it prevents her from doing what she would like to do – even walking is a challenge. After multiple "masked" appointments with doctors, a variety of treatments to relieve pain and swelling … the current plan is to medicate for pain and hope her series of osteoporosis injections will build enough bone that surgery is an option in 2021. A prayer for her would be appreciated.
I've been able to work from home as I've been in the business slowdown mode for quite a few years (weekly trips to NE Ohio have dropped to nil). Thankfully I have the option to use the phone/computer for sales and continue to service a loyal … but dwindling … number of customers. Work aside, I easily kept busy on the weekends with home repairs, yardwork and workshop kind of projects … but this year, no major updates to the condo or boat this year. Brenda and I did boldly take a trip in October and enjoyed a vacation of mostly R & R in Delray Beach, but I did do some painting and prepped the condo for our winter renters. If you've read my blog at all, you'll also know we've been fortunate enough to also be with our children and grandchildren quite a few times.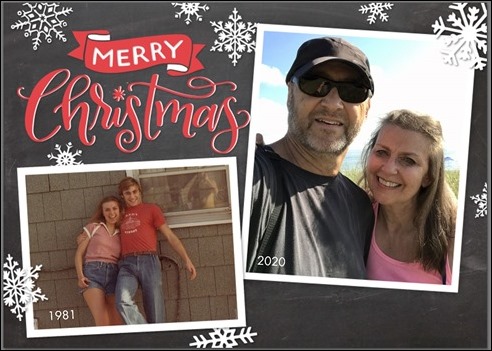 Normally .. like the past several decades … we send out an annual Corbett Christmas Letter highlighting our year. My mom was a "personal letter writer" and frowned on a canned update. She likely spent hours writing to each  friend and family member valuing the personal touch (perhaps a relic of the past)? We decided to do the less-personal "printed" letter (my excuse was that I owned a printing company).
This year we just were not up to writing a letter and are just going with simple photo postcard "card." Those who absolutely need more know where to find me online. Nevertheless, Merry Christmas and Happy New Year from a couple "trying" to age gracefully (note the photo from when we were dating in college back in 1981).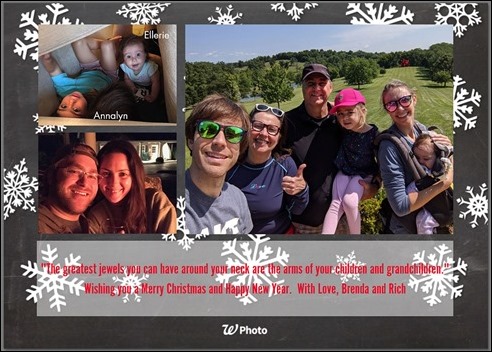 Click this LINK for a PDF version of our Christmas Card