Posted By RichC on December 25, 2020
Since it is now Christmas day, I will finally post a couple of the woodworking projects that I've been working on for gifts this year.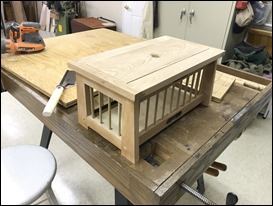 Ellerie was my primary focus since I've made quite a few items for Annalyn in the past, but I'm trying not to leave anybody out either.
So … for the zoo animal "stool" made from my old antique letterpress type setting trays/drawers (other link). I've also made 4 Pie "pi" Boxes  from the same material (hm, no finished photos). These are boxes that hold a baked pie when you travel and take dessert to someone's house. Hopefully the recipients will enjoy bringing me a pie someday .. apple, coconut cream, Key Lime and pumpkin are my favorites (wink).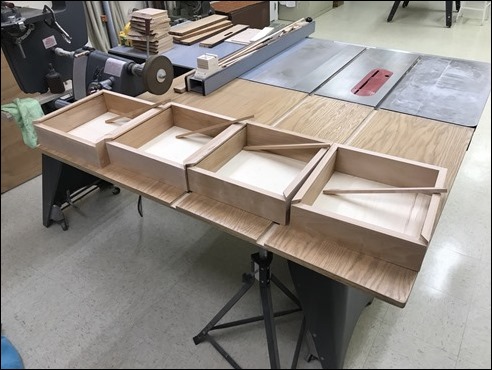 As for the finished Animal Stool for Ellerie, here it is with a little nautical floor pull.