Posted By RichC on December 12, 2020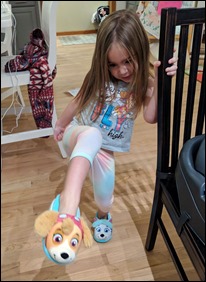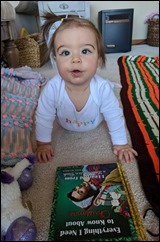 What grandparent doesn't like getting voice messages (and photos) from their children and grandchildren?
I sure love my granddaughters and enjoy using technology to stay in touch with them during this COVID 2020 year. Brenda, Katelyn, Drew and I use Facetime to talk each weekend, but I particularly enjoy asking questions and getting answers from Annalyn (and eventually Ellerie) on our Amazon Echo devices.
Annalyn, who is now shockingly 3 yrs 9 mo old, is sounding more mature to my ears than in previously archived messages (5/8/2020, 2/28/2019, 2/1/2019). and hope the girls continue doing it. Each time the audio messages leave me with a smile, but a little sad that "Bompa" is now "Grandpa" … and thinking, "she sounds so much older?"

| | |
| --- | --- |
| |   Annalyn's Echo message to "Grandpa" | 12/9/2020 |
Answer to my Echo message to Annalyn:
"Hi Grandpa,
I'm excited for Christmas, and …
Santo Mouse came … (Paw Patrol slippers above)
Love you, bye."
EDIT: Still this GREAT photo of Ellerie was sent by Katelyn after I prepped the above post … I'm including it for the archive and adding to our Kitchen Echo Show.