Posted By RichC on June 3, 2021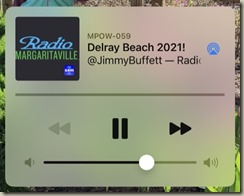 While Brenda enjoys binge-watching a favorite TV series or whatever in the evenings after work, I escape with some reading or by streaming news to my Aftershokz Aeropex or flipping through a favorite SiriusXM music channel, or all three! .
Tuesday night was a special treat in finding Jimmy Buffett's 2021 post-pandemic first concert in of all places, Delray Beach, FL on channel-24 Radio Margaritaville. After a quick newspaper read about the 4-night intimate concert setting "in pods" at the on Delray Beach's Old School Square, it seemed like a great way for JB and his Coral Reefer Band to use this "smaller venue to rekindle his relationship with fans." So for me, it was a double-treat since it was in Delray Beach and happened to be night four which consisted of a bunch of early older songs. Besides the "instantly sold out" at $450/pod of four ticket pricing and scalpers supposedly selling for $10,000 (and some of those fraudulent) … this would have been a great "in-person" concert event, although I enjoyed just listening online.
And this will be a great excuse to include an older lesser known song from the evening.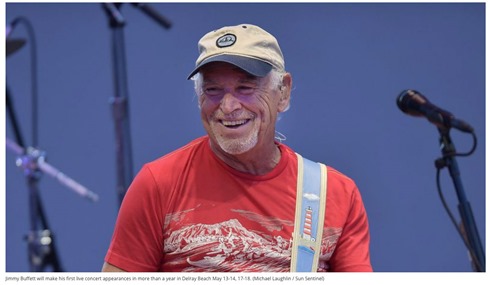 Speaking of "being online" … I saw a couple automotive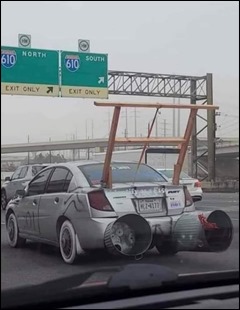 photos on social media and they reminded me that this COVID19 Pandemic and habits like wearing facemasks might have a detrimental long term effect on our sanity.