Posted By RichC on October 29, 2021
It has been a slow process in giving up on Facebook … now Meta. I really never used it much as a social media platform, but stayed in touch with family over the years with it.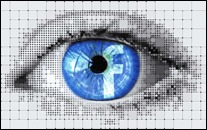 The past few years I've tried to check in monthly and may have posted update every other month or so … but after realizing just how invasive the behemoth platform has become, I removed it from my iOS devices. That's said, I have not gone so far as to delete and purge my account or the archive, but I'm closing in on it (I would do the same for $FB's other properties, but I don't use Instagram, Whatsapp, etc.). So, for today's Tech Friday post, check this out:
If you care about privacy, security researchers say uninstall this iPhone app immediately

Security researchers say iPhone users who care about their privacy should delete Facebook from their devices immediately. The report comes from Forbes and makes note of ways that Facebook continues to track users even after they've chosen the option to not be tracked in their iPhone's privacy settings.

Back in April, we found out just how much data Facebook harvests from your phone, and how badly the changes Apple was making to its privacy features might hurt the company's info gathering services. Now, though, it looks like Facebook is using underhanded means to get the info it wants, even if you tell the app not to gather that information.

Apple added the option to disable app tracking in iOS 14, marking a big step forward for consumer privacy. Unfortunately, it looks like Facebook has found ways to continue tracking users even after you've asked the application not to.

According to Forbes, security researchers are now warning iPhone users to completely remove the Facebook application from their phones. The reason? Those same researchers say that Facebook continues to use your iPhone's accelerometer to track a constant stream of your movements.

Facebook can [access] that info to track where you've been throughout the day. It can also check if you're in particular places, or when interacting with Facebook's various apps and services. Researchers also say that Facebook can even use this data to match you with people near you, even if you don't know them.

It's worth noting that this isn't the first time that Facebook has gone around Apple's privacy features to track users. Earlier this month, Forbes cybersecurity writer Zak Doffman warned iPhone users that Facebook still captures location data using the metadata gathered from the photos that you take, as well as your IP address. It continues to gather this information, even if you choose to never let it track your location.