Posted By RichC on July 14, 2022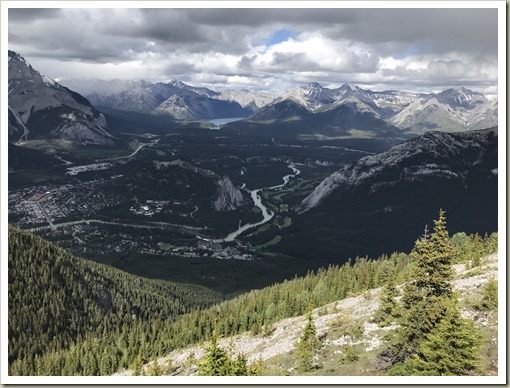 It is probably good to have waited another day before posting in frustration over how our return flight was handled by Air Canada since we were not happy being stuck in Toronto after our final leg was canceled. To add insult to injury we already had a delayed flight on Sunday, then boarded and deplaned after 45 minutes when they canceled the flight. No reschedule or instructions … just that the flight was canceled. By the time we ALL made it to the 3 agent Toronto Air Canada customer service desk for rebooking and rescheduling, the line was very long. There were families, lost older people and non-English or French Canadian speakers in the line; we felt so sorry for them. FOUR hours later we made it to the front only to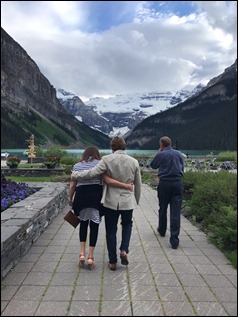 find that there were no flights available on any airline to our destination on Monday … so they said. Tuesday was the earliest they could get us on a flight so we took it. They made no accommodation plans and only gave out a couple $10 Canadian dollar vouchers for airport food (our meal was way more than $20CAD).
Thankfully Toronto has decent mass transit and we "herded" our way onto the train in the direction of hotels. By this time we had buddied up with others stuck in similar boats and got on and off the train and back in a hotel line again together. I was fearful we might not find a room since it was late and so we took the first room available hoping for some reimbursement from the airline. Our Sheraton Conference Hotel room was $419.32 CAD. Ugh! One of the the younger travelers didn't even have a credit card so I'm unsure what he did?
Thankfully it was a very comfortable room and since we had been up since 2:45AM mountain time in Calgary, Alberta, Brenda fell fast asleep. Oh … and of course we didn't have luggage! Since I had already had an Air Canada trip canceled and rebooked prior to our departure day going out to the Canadian Rockies, I sort of knew the long wait time drill when trying to talk with reservations on the phone. After 3 hours+ on hold, an agent took the call, but wasn't able to book us on a Monday flight. BUT she WAS able to put another flight "on a courtesy hold" in our name so as long as I could be at the Toronto airport Air Canada customer service desk by 9AM. After sleeping THREE GLORIOUS hours, we checkout and headed to the airport. After some arm-twisting, the ticketing agent booked us on the Monday afternoon flight and didn't cancel our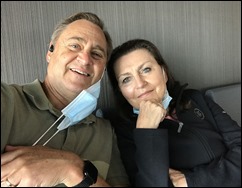 Tuesday flight … just in case (flight after flight on the electronic board was being delayed or canceled on Monday too).
Next was the L-O-N-G security lines and then pre-US customs lines until we were finally into the terminal and could sit and wait at our gate. Lunch was good. As suspected, our flight was delayed 45 minutes, but it finally took off … although without our luggage I was sure … which was no doubt hopelessly lost.
On arrival back in the USA (we could finally take our masks off – Canada is still masking) we headed with crossed fingers to the luggage turnstiles hoping that our luggage would be there – it was not. Up to the Air Canada ticket/luggage desk, but since they didn't have any more flights out on Monday, there was nobody to fill out the required claims forms and issue an all important "Incident Report Number." I left a note for the morning agent at that desk to call us (they never did) and we pick up our car (parking for another day) and headed home.
On Tuesday I started the calling process again and thankfully was able to leave my number for a call back: "You will not lose your place in line, etc" … but when the call came back, it was a reservation specialist who couldn't (I suspect wouldn't) transfer me to the baggage/incident department. Of course that number only had a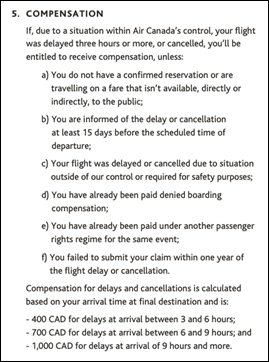 message indicating that "you must have your airport issued "Incident Report Number" and then could used the online form. Attempts to file without that number were rejected (par for the course, to use another idiom).
Back on the phone again requesting another call back and by evening on Tuesday night I had an "Incident Report Number" and filed my lost luggage claim (not an easy online form either). Shockingly our luggage showed up at 4:30AM by courier in the wee hours of the morning on Wednesday (video below).
Next step … file for a baggage refund … and see if we can recover the dollars on our credit card for the hotel and addition to the $20 vouchers for our meals? In reading the online PDF, they do have a "trip interruption policy," but suspect because our flight was canceled due to a mechanical issue on the plane, Air Canada might try to weasel their way out???
I'm promising more BEAUTIFUL photos in another post later this week and likely a follow up someday on recovering our expenses and "trip interruption" headaches.