Posted By RichC on February 22, 2007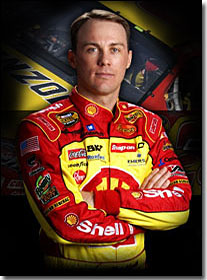 NASCAR has had its share of pluses and minuses over the years, and although the 2007 season started with one of those minuses (fuel tampering), it finished on a high note with a pedal to the metal scramble for the finish line of the Daytona 500. It could not have been much better.
Sadly as big money has become the 'business' of sports and entertainment, sportsmanship and the good role model component is non-existent. Perhaps I've become jaded when it comes to the stars Americas' children (and adults) look up to, but from my perspective many of them are immature, overpaid, egotistical and self-absorbed. It doesn't matter which major sport we talk about, there IS a definite shortage of 'good guys.' From filthy mouthed slug fests on the basketball court, to the steroid enhanced home run kings in baseball — it is challenging to find athletes a parent would want their children to emulate. (Eight Cincinnati Bengals arrested last year. Need I say more?)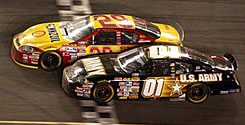 Thankfully NASCAR has found their share of the good ones, and from the sounds of it, those calling the shots are looking to keep it that way. One 'good one' is this years winner, Kevin Harvick, who blasted his way around the sentimental favorite Mark Martin in the last turn. The photo finish was a nail-biter as Martin finished only 2-one-hundredths of a second behind Harvick. Yet that wasn't all, as the final laps of "The Great American Race" highlighted super speedway racing at it most competitive. I doubt there was not a fan leaving that would have wanted a refund?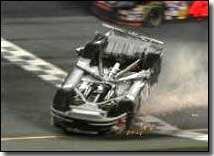 Racing fans had to have appreciated the 'no holes barred shoot-out' finish, as it included wrecks and all. Hollywood couldn't have scripted the it better, including the Clint Bowyer sliding over the finish line on his roof! Yet what I appreciated most, were the excellent role models sitting behind those wheels … and eventually in front of the cameras. NASCAR members, for the most part, do their best to put their best public face forward to the media; they set respectable examples for our children and teens. Its a noticeable difference from the many celebrated professional athletes and entertainers paraded in front of America's next generation. More Kevin Harvicks please.